Do You Have A Project That Would Benefit From Efficient Management?
Versatek is committed to being a trusted partner that is easy to work and grow with. It starts with having simple, flexible, and partner-focused processes.
We lift the burden of figuring out whether something can be made well, at the right price point, and for the best results. We partner with our clients to bring cost-effective solutions that achieve their goals. Often, we even help our partners think through designs, engineering opportunities to save on costs or enhance the product's performance.
From that first phone call to final order fulfillment, we make the manufacturing process smooth and seamless. As a result, partners have never lost time, money, or momentum waiting on product delivery.
Our process is simple, and it is constantly being refined with added experience and increasingly efficient machinery. Start your process with us  to see how we Engineer, Manage, Produce, and Deliver with proven reliability.
Design
With more than a century of experience behind our engineers, operators, and project managers, Versatek manufactures complicated programs at the same level of success as simple runs.
Our priority is bringing your brand's vision to life. Our qualified engineers use some of the most widely utilized 3D design and drafting software – SolidWorks and AutoCAD – to evaluate your design drawings and specifications. Often, we can offer opportunities for value-engineering or to solve functionality challenges for our partners.
Versatek has a strict policy of confidentiality. While we use our experience to assist partners in achieving their goals, we do not share designs, specifications, drawings, customer, or product information between partners. We do not create the same product for different partners.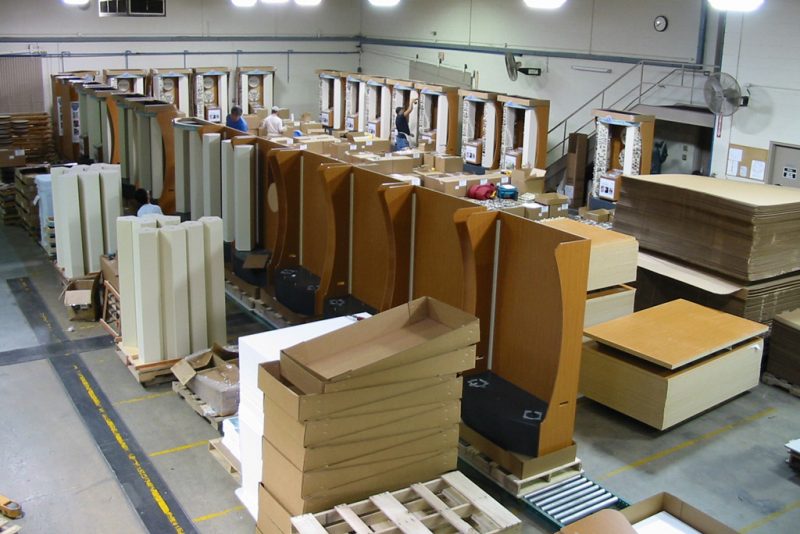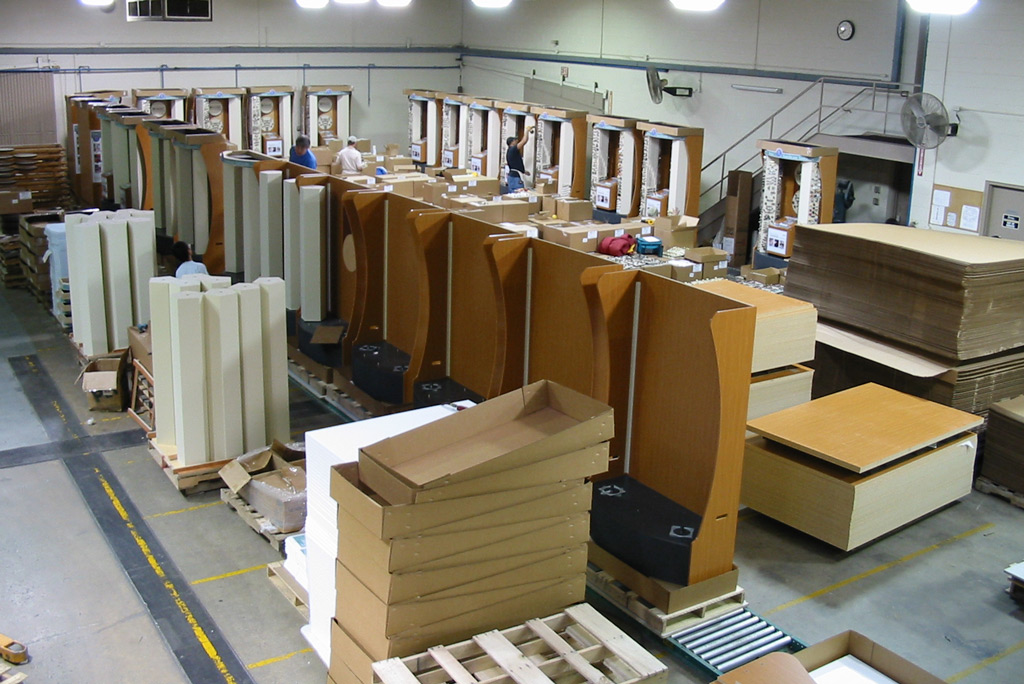 Plan
Providing partners with the highest levels of support is an integral part of Versatek's culture. We connect each partner with a dedicated Project Manager who keeps your project moving through to completion. With all manufacturing, assembly, and fulfillment managed in one location, we provide absolute timeline control and streamlined efficiency from start to finish.
Project Managers work in constant collaboration with engineers to ensure each detail is met, keeping clients informed when major milestones are reached. Clients appreciate the ability to completely hand off projects and trust the plan: Versatek's reputation for reliability gives them confidence in our ability to complete projects on time and with the highest degree of quality.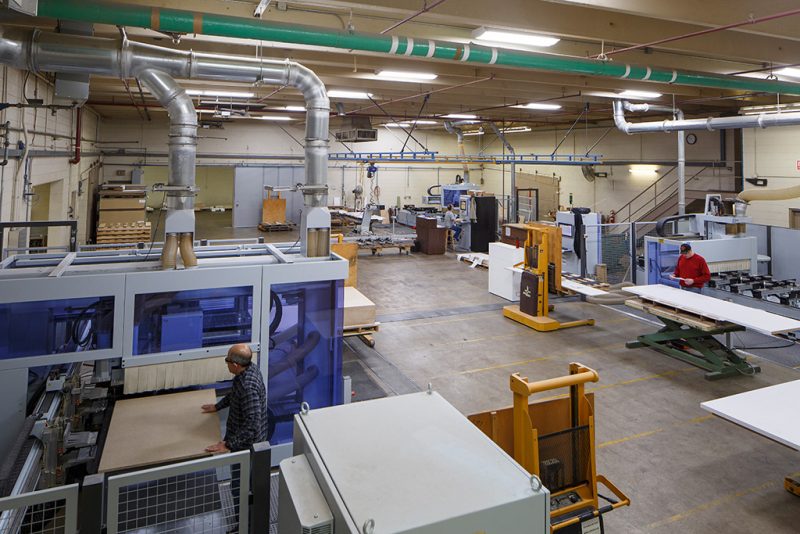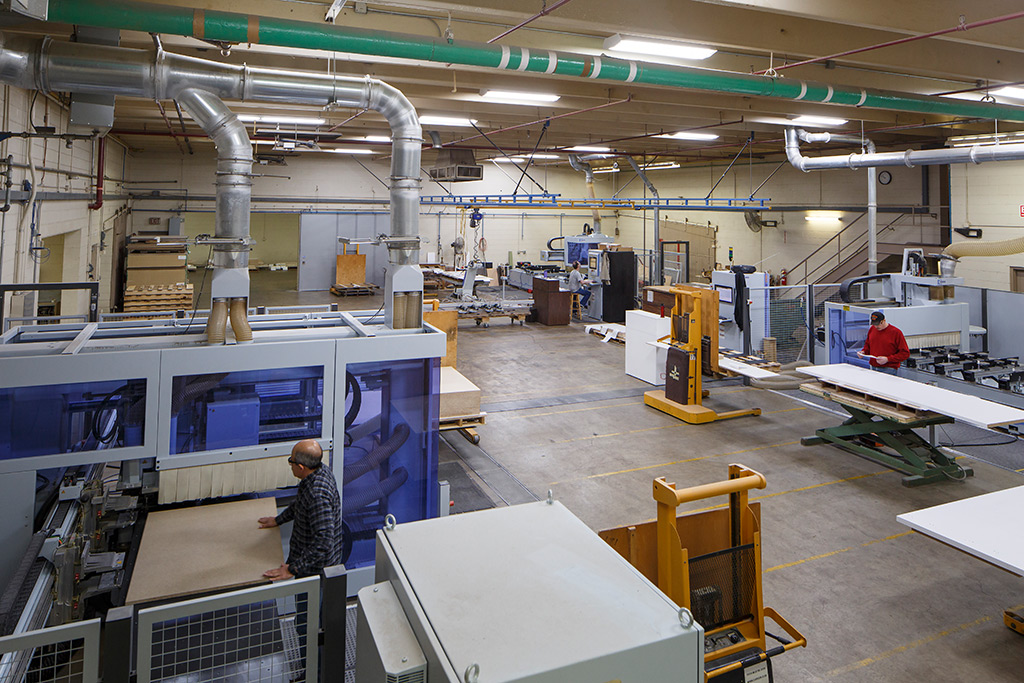 Produce
This step encompasses all production activities including cutting, boring, edging, machining, finishing, paint or graphic application, laminating, assembly, staging, testing, quality assurance, and packing.
While we work predominantly with wood composite material, we also source glass, metal, plastic, solid wood, and other materials in the assembly of our partners' products. We offer complete assembly, including installing any graphics or electronics required.
We maintain a clean, adaptable facility that adjusts to accommodate our clients' projects. We'll create stations dedicated to your project, ensuring a high-quality fit and finish.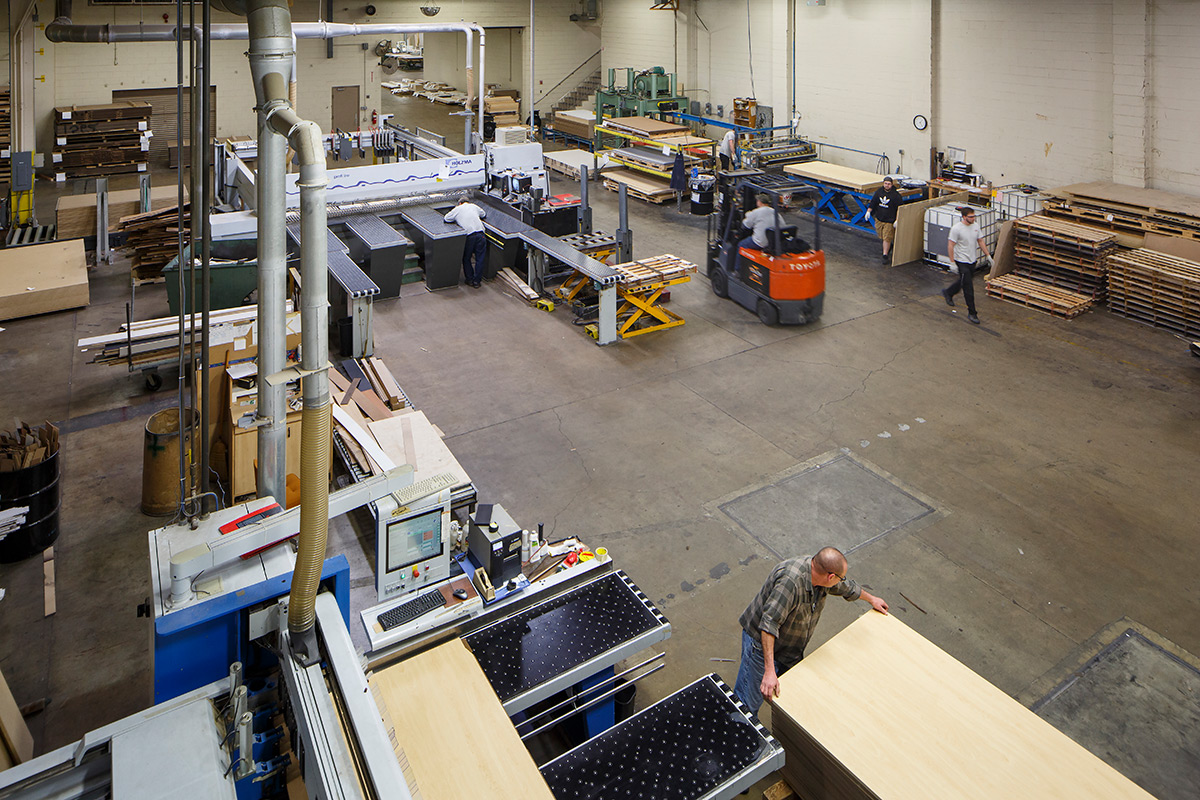 Deliver
Versatek is ideally located for cost-effective shipping to key regions of the United States. We offer truckload, LTL, and drop-shipping from our manufacturing facility to your preferred location. We have proven reliability in delivering finished projects on time and in pristine condition.